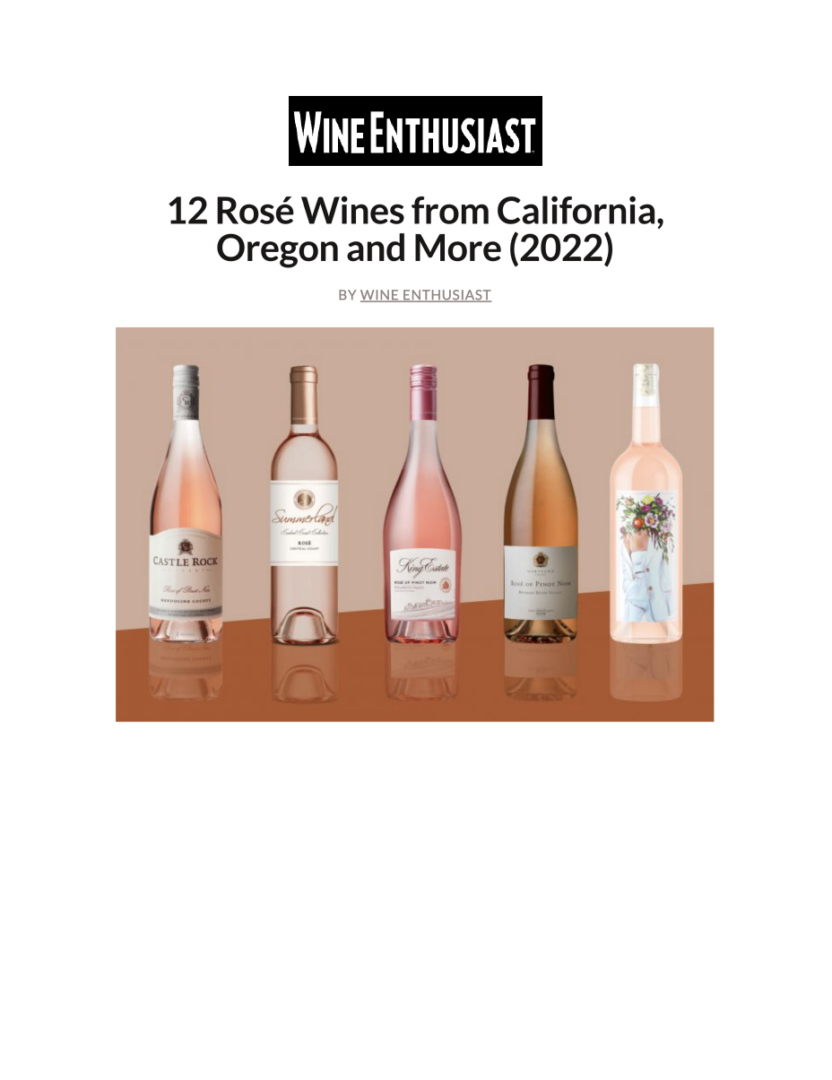 2023 Experience Rosé Wine Competition
The largest rosé competition in the U.S.. The results included 4 Best of Show awards, 10 Best of Class designations, 22 double gold and 55 gold medals. 
Results:
Goose Ridge 2022 Revelation Rosé, Goose Gap

Double Gold, Best of Class, 96 points
Notes: Herbaceous, confectionary, clean finish, light raspberry.
Details:
"REVELATION BY GOOSE RIDGE ROSÉ 2021
From the Goose Gap AVA in Washington State, this light pink wine also combines red and white varieties. The former — Syrah, Mourvèdre, and Grenache — provide a juicy, fruity core, while Pinot Gris and Chardonnay bring floral aromatics to the blend. Average price: $18.
Rating: 90″
VinePair
"Revelation by Goose Ridge 2021 Rosé (Goose Gap); $18 Find on Goose Ridge.
This is mostly Syrah along with other Rhône varieties. Pale in color, the aromas capture your attention…"
Wine Enthusiast